Recovery House 54 Sober Living Residence has compiled this list of links as a public service on a variety of levels. Whether you are looking for a local AA or NA meeting, or doing addiction and mental health research on a deeper clinical level, or even for those interested in pursuing a career as a substance abuse counselor for instance, you will likely find the links below to be quite useful.
Though we have hand picked these links based on our own years of expertise within the fields of addiction and mental health recovery, we are in no way making any statement of official endorsement. Though in our professional opinions, the information shown on these websites is definitely consistent with industry standards and should be considered as valuable resources.
For more information or with any questions please contact us 7 days a week at (833) 54-SOBER | (833) 547-6237.
---
.
South Broward Narcotics Anonymous
Substance Abuse and Mental Health Services Administration (SAMHSA)
Alcohol Detox Information on Patient Info
National Association for Addiction Professionals (NAADAC)
National Association of Addiction Treatment Providers (NAATP)
PsychCentral (information on detox and withdrawal)
DrugDETOX.org (general information)
Illuminate Recovery and Wellness Center (Scottsdale & Phoenix, AZ)
Sobriety Experience Sober Living Homes (Scottsdale & Phoenix, AZ)
The Association for Addiction Professionals
Freedom Detox Center (Los Angeles-San Fernando Valley, CA)
LYFE Recovery Services (Reno, Sparks, Carson City, NV)
Addiction Treatment Reviews & Information
Drug Detox Information on Wikipedia
National Institute on Drug Abuse (NIDA)
ARE YOU READY FOR A NEW EXPERIENCE IN SOBRIETY?
Whether you are in need of effective sober living & addiction recovery housing, or maybe a higher level of care through our network of providers that includes outpatient drug and alcohol treatment, private therapy and even medication management for co-occurring mental health issues, we have the resources and expertise to help guide you from the very beginning through all phases of treatment and sobriety...
WE PROUDLY SUPPORT: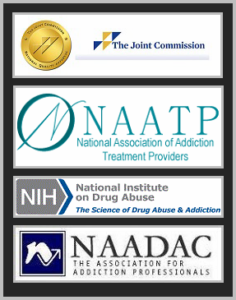 CONFIDENTIAL CONTACT FORM