View your new sober living residence…
Most people will agree as to the importance of comforts, amenities and location when considering which sober living or halfway (3/4) house to move into. For those so fortunate to be living in an area where plenty of options exist, such as here in Ft. Lauderdale-Hollywood-Broward County (South Florida), there are many variables to consider. From pricing to level of structure to location in terms of employment and 12-Step recovery meetings and so forth, the options are plentiful, though some recovery homes have been found to operate below par when it comes to prioritizing that which is truly in the client's best interest.
We at Recovery House 54 are extremely proud to offer clients a clean, comfortable, secure and proactive sober living residence in which to begin their lifelong foundation toward "success in sobriety." At a cost of only $165 per week and a one-time refundable deposit of $165 as well, we stand apart not only as being among Broward County's leading sober living homes in the sense of integrity and effectiveness, but likewise in the sense of cost and overall value for the money.
We invite you into our residence as you view the images below and we're always here for you

7 days a week at

(833) 54-SOBER

|

(833) 547-6237
---
ARE YOU READY FOR A NEW EXPERIENCE IN SOBRIETY?
Whether you are in need of effective sober living & addiction recovery housing, or maybe a higher level of care through our network of providers that includes outpatient drug and alcohol treatment, private therapy and even medication management for co-occurring mental health issues, we have the resources and expertise to help guide you from the very beginning through all phases of treatment and sobriety...
WE PROUDLY SUPPORT: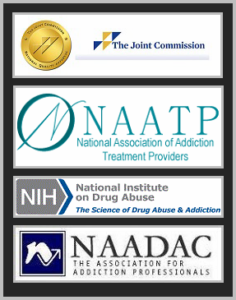 CONFIDENTIAL CONTACT FORM [Form id="12"]