__________________________________
__________________________________
Articles and Information on Addiction & Mental Health
Epidemic | Treatment | Sober Living | Events | Advancements
Given the fact that drug & alcohol addictions, as well as mental health and co-occurring disorders, are such debilitating factors within modern day society, especially in light on the recent opioid epidemic nationwide, Recovery House 54 feels it to be very necessary to present an entire page highlighting the most recent news & articles industry-wide. We have essentially created what are called "RSS Feeds" and designed them to pull the most recent articles from two well regarded news outlets within the realms of substance abuse and mental health, those being: NIDA (National Institute on Drug Abuse) and Science Daily.
Please note that the articles and information shown below are generally going to be unbiased and factual, although there may be exceptions from time to time. An example of this may be, for instance, a press release issued by a drug rehab center that for whatever reason was picked up and published by one of the news outlets below. As such, Recovery House 54 does not officially endorse nor has any opinion on the information displayed. However, from our experience over the years, both NIDA and Science Daily have historically shown themselves to be trustworthy and unbiased sources.
National Institute on Drug Abuse (NIDA)
NIDA News
Science Daily
Addiction News -- ScienceDaily
Read current medical research articles on drug addition including nicotine, prescription drugs and illegal drugs. Find out about addiction treatment.
ARE YOU READY FOR A NEW EXPERIENCE IN SOBRIETY?
Whether you are in need of effective sober living & addiction recovery housing, or maybe a higher level of care through our network of providers that includes outpatient drug and alcohol treatment, private therapy and even medication management for co-occurring mental health issues, we have the resources and expertise to help guide you from the very beginning through all phases of treatment and sobriety...
WE PROUDLY SUPPORT: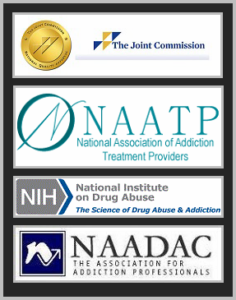 CONFIDENTIAL CONTACT FORM [Form id="12"]