Why are sober living homes and halfway houses in Hollywood, FL so important for men & women in early recovery from addiction and alcoholism?
People familiar with the recovery process from drug addiction and alcoholism fully understand the inherent difficulties with the overall process.  But for those of you not familiar to the recovery process, it's important you understand that switching from a lifestyle of daily drug and or alcohol use to a clean & sober existence entails a complete paradigm shift.  You can't take a history consisting of 5, 10, 15 years of drug use and just switch gears willy nilly to a whole new way of life, at least not for most people!
The purpose of halfway houses, 3/4 houses and sober living homes is to act as a bridge between treatment and real life, or for others, to act as a bridge from a recent relaplse, for instance, back into sobriety.  In both cases, the purpose of this type of transitional housing environment is to enable the resident to essentially exist within a midway point between a supportive group-living environment and living entirely on their own.  This affords them the opportunity to experience life's day-to-day hurdles & challenges while living in a semi-structured, supportive residence in which to process the resulting uncomfortable feelings that in the past would invariably lead to drugs and alcohol.
Nearly all licensed addiction & alcoholism treatment professionals agree that living in at least a semi-structured sober living or halfway house environment greatly improves one's chances for recovery.  Fortunately, regions like Hollywood, Dania Beach and Ft Lauderdale, FL offer a myriad of transitional housing options.
FOR MORE INFORMATION ON RECOVERY HOUSE 54 PLEASE CONTACT US 7 DAYS A WEEK AT (833) 547-6237 OR EMAIL INFO@RECOVERYHOUSE54.COM.
ARE YOU READY FOR A NEW EXPERIENCE IN SOBRIETY?
Whether you are in need of effective sober living & addiction recovery housing, or maybe a higher level of care through our network of providers that includes outpatient drug and alcohol treatment, private therapy and even medication management for co-occurring mental health issues, we have the resources and expertise to help guide you from the very beginning through all phases of treatment and sobriety...
WE PROUDLY SUPPORT: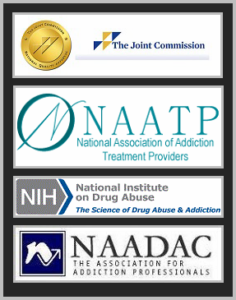 CONFIDENTIAL CONTACT FORM [Form id="12"]