Recovery House 54 Sober Living & Addiction Recovery Home in Hollywood-Broward County, FL announces the launch of our new website at https://recoveryhouse54.com.
It all started back in 2007 with a simple idea of giving back to the community that which one man had received from his own peers for upwards of 10+ years. He had finally come to grips with, and persevered over his own struggles with drug and alcohol addiction, and upon having several years of sobriety and regaining true stability and happiness in his own life, had decided to pay it forward.
The idea was to create a clean, comfortable and semi-structured sober living residence for men ages 18 and up that offered both, a proactive addiction recovery environment while at a very affordable cost that nearly anyone could afford. Additionally, it was to be located along active bus and public transportation routes that would enable those without cars to easily get around town, whether it was to get to AA and NA meetings, or work, or school or whatever the case may be. Soon after, in early 2007 an idea came to fruition and Recovery House 54 was born. At the time there were maybe 2 or 3 other sober livings homes throughout all of Broward County as a whole. The need was great and the options were unfortunately minimal.
Today, Recovery House 54 strives to set the standard for addiction recovery housing services throughout all of South Florida, including Broward County, Palm Beach County and Miami-Dade County! We believe in providing clients with as much as possible for as little cost as possible. In designing our new website we felt it very important to make it clear that we are NOT about the money. Yes, we have bills to pay, staff to pay and overhead expenses, but beyond those elements we stand firmly behind the importance of making effective sober living and addiction recovery housing as affordable as possible!
We are very excited at the launch of our new website and welcome you to peruse through it and call us 7 days a week with any questions or comments. As we enter the start of our second decade in operation, we look forward to many more years of helping men create lifelong foundations in sobriety. Likewise, we commit to maintaining our reputation as being among the leading sober living homes throughout Hollywood, Ft. Lauderdale and Broward County, Florida.
We offer our sincerest gratitude to all those that have supported our mission over the past 10 years, as well as our greatest message of hope to all those that have yet to enter our doors…THANK YOU!

FOR MORE INFORMATION ON RECOVERY HOUSE 54 PLEASE CONTACT US 7 DAYS A WEEK AT (833) 547-6237 OR EMAIL INFO@RECOVERYHOUSE54.COM.
ARE YOU READY FOR A NEW EXPERIENCE IN SOBRIETY?
Whether you are in need of effective sober living & addiction recovery housing, or maybe a higher level of care through our network of providers that includes outpatient drug and alcohol treatment, private therapy and even medication management for co-occurring mental health issues, we have the resources and expertise to help guide you from the very beginning through all phases of treatment and sobriety...
WE PROUDLY SUPPORT: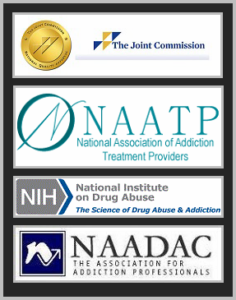 CONFIDENTIAL CONTACT FORM [Form id="12"]